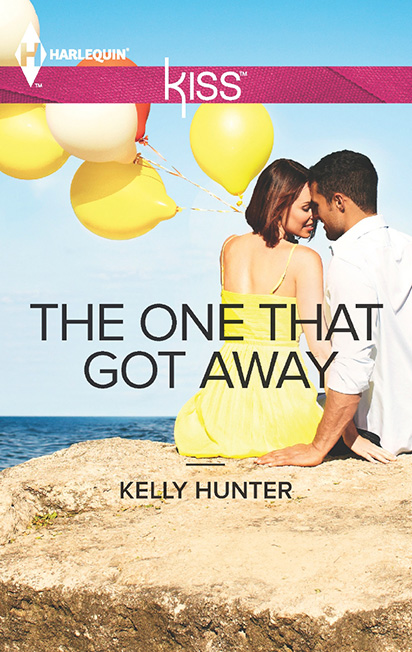 Share This
The One That Got Away
The man who's always left her wanting more!
Good job? Tick. Newly purchased apartment? Tick. Evie's life is on a pretty even keel at the moment. The only thing missing? A man with an edge to keep things interesting.
Enter Logan Black. Tortured, distant and sexy, Logan has edge written all over him. He's also the man who tipped Evie over the edge a few years back—she gave him everything, but he didn't know when to stop taking.
Leaving Logan was the hardest thing Evie's ever done. Until now. Because Logan's back, the chemistry is as blistering as ever and this time he's not going anywhere….
Reviews
Publishers Weekly Starred Review. Hunter launches Harlequin's Kiss contemporary romance imprint with an emotionally powerful and beautifully rendered love story. Evie and Logan's smart, snappy banter quickly explodes into achingly satisfying lovemaking, but tentative steps toward a relationship are hindered by old demons, secrets, and fears. Readers who thrive on empowered women and dangerous men will relish this carefully crafted, intense romance with a modern, relevant voice.
Publishers Weekly US
Woooow!!!!!! Love it from beginning to end. Powerfully inclined romance which sets fate in perfect alignment. I loved the foreshadowing in the beginning to set the scene for two past lovers…what a ride…thank you I've read and reread it a dozen times.
Savannah, Google Play
Excerpt
Prologue
There were limits—but Logan couldn't remember what they were.
He lay on the bed, stripped-out and trembling, his body screaming out for oxygen and his brain not working at all. The woman splayed beneath him looked in no better condition. Boneless in the aftermath, just the occasional twitch to remind them that there was substance there. The shallow rise and fall of her chest that accompanied her breathing.
He looked to her skin; it had been flawless when he undressed her but it was flawless no more. There were marks on it now from his fingers and from the sandpapery skin of his jaw. Marks on her wrists and her waist and the silky-soft underside of her jaw.
He'd met her in a bar; that much he could remember. Some student hangout near the hotel he was staying at. This hotel. This was his room; he'd brought her back here. She'd given him her number but that hadn't been enough for him. The hotel nearby. He'd walked her back to it. Invited her back to his room.
And those golden eyes had seen straight through to his soul and she'd tilted her lips towards his and told him to take what he wanted, all he wanted, and more. And he'd done so and discovered himself utterly in thrall.
'Hey,' he said gruffly, and reached out to drag his thumb across her stretched and swollen lips. Their last close encounter had been the wrong side of rough, and he felt the shame of it now, the black edge of guilt encroaching on the insane pleasure that had gone before. 'You okay?'
She opened her eyes for him, and, yeah, she was okay. He smoothed her inky-black hair away from her face, tucked it behind her ear, combed it back from her temple. He couldn't stop touching her. Such a beautiful face.
He stroked her hair back, smoothed his hand over the curve of her shoulder. 'Can I get you anything?' he offered. 'Glass of water? Room service? Shower's yours if that's what you want.' Whatever she wanted, all she had to do was ask.
And she looked at him and her lips kicked up at the corners and she said, 'Whatever you just did to me… whatever that was—I want more.'
Author Notes
I remember being incredibly worried when this book came out, because it launched a line called KISS in the US and the packaging (meaning cover, blurb, vibe) skewed young, light and bright. Which I can do. Have done. Will happily attempt.
Alas, the story I had turned in was dark, moody, included quite the alpha hero and dabbled ever so slightly in rough sex. I'd written it for Harlequin's Presents line and the switch to having the story launch a new line had come as a surprise. A pleasant one, mind, but I had no idea of the target audience anymore. The story collected some of my worst reviews ever, and also some of my best, and I've wanted more control over story packaging and publisher decisions ever since. Occasionally I get it!
Other Editions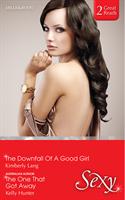 The One That Got Away
The One That Got Away
The One That Got Away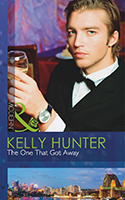 The One That Got Away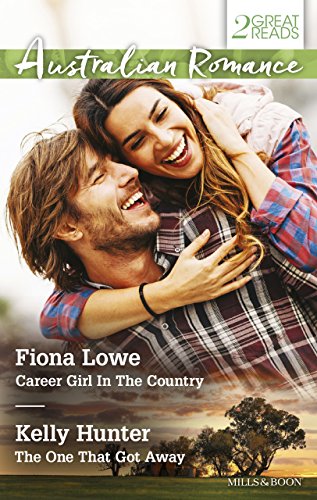 The One That Got Away