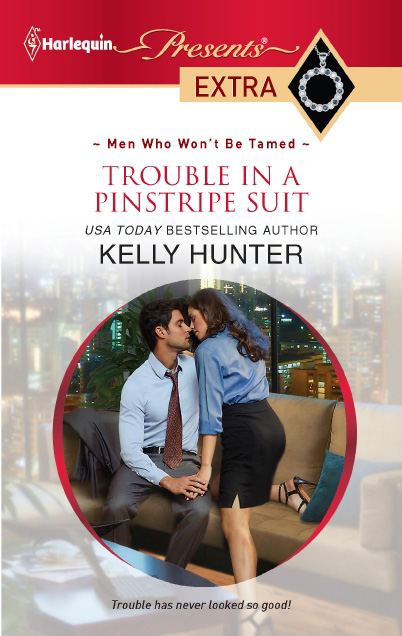 Share This
Trouble in a Pinstripe Suit
A sleeping partner in business…
Restoring a dilapidated hotel doesn't come cheap, but Mia Fletcher doesn't want to accept financial help from Ethan Hamilton. This dangerously sexy businessman isn't someone who takes no for an answer, however, and soon their flirting turns into something more.…
But in private, sleeping is the last thing on their minds!
Mia knows Ethan isn't a forever kind of guy, but she cannot resist taking what he has to offer by getting him out of his immaculate suit and into bed! Surely their explosive affair will burn itself out—unless Mia can tame his untouchable heart.…
Reviews
Romance comes alive in this story filled with an entertaining support cast, playful banter and tear-jerking moments.
RT Book Reviews
A Real Keeper! I have enjoyed all of Kelly Hunter's Harlequin books, as well as those of many other authors, but this one was, to me, hands down one of the best ever. There was so much pain and emotion in this book, in absolutely every character. Even the side characters of the two fathers. Only the second Harlequin book EVER to make me tear up! I like Hunter's use of strong, successful women in her books. Not every one has to be a waif or a terrified virgin.
Amazon Customer
Excerpt
Prologue
'Miss Fletcher?' asked the wizened old doorman, resplendent in a bone-coloured tunic and turban.
Mia nodded and turned to stare up at the dilapidated hotel before her. The majestic marble columns and crumbling portico plasterwork. The magnificent marble entrance stairs, dulled by age and the passing of many feet…
The tangled mess of overgrown garden…
'Welcome to Penang, Pearl of the Orient,' he said grandly. 'And the Cornwallis Hotel, lustrous heart of colonial Georgetown.'
The hotel was situated in the heart of the island's colonial district true enough, and had a certain frayed, yesteryear kind of appeal, but lustrous? Mia slid the doorman a bemused glance.
'I know what you're thinking,' he said. 'That the hotel is old and much in need of repair, but sixty years ago, when I first started working here, it was indeed a glory to behold.'
'I believe you.'
Rajah, according to his discreetly placed nametag, beamed. 'It could be so again,' he said. 'Love could make it so.'
Love and vast chunks of money.
'Just as soon as the curse is broken.'
'There's a curse?'
'But of course. How else would the hotel come to be in such disrepair?'
'Years and years of neglect?'
'That too,' he said. 'I'll inform Mr Ethan of your arrival. He's been waiting for you. We all have.' Rajah swept open the door for her. 'Miss Fletcher.'
'Mia,' she said, belatedly wondering how he'd known who she was.
'Miss Mia,' he said, his old eyes shining. 'Welcome home.'
Author Notes
This was another early story of mine and once again I chose a setting I thought glorious and the publisher thought wouldn't work for the International market. It took around five years and a Romance Writers of America RITA nomination before this story made it to the US. But it got there eventually and is now one of my most reprinted stories.
Having lived, worked and raised my children in Malaysia for a time (when we were all much younger), the Penang setting remains a firm favourite of mine. The hotel in the book exists under a different name—albeit in its pre-makeover state. I fell in love with it anyway.
Other Editions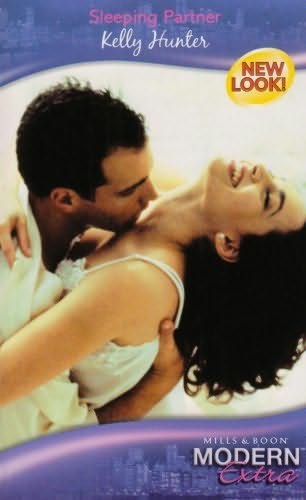 Sleeping Partner
This story is called 'Sleeping Partner' in Aus and the UK.
UK edition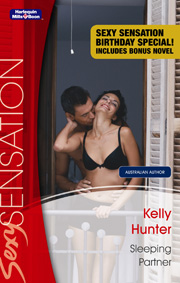 Sleeping Partner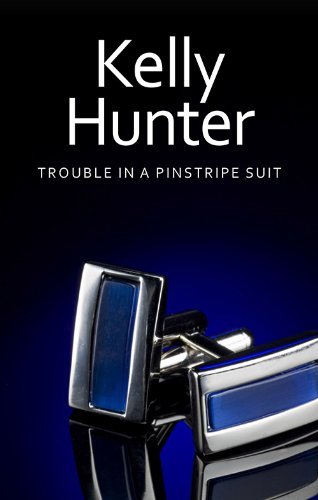 Trouble in a Pinstripe Suit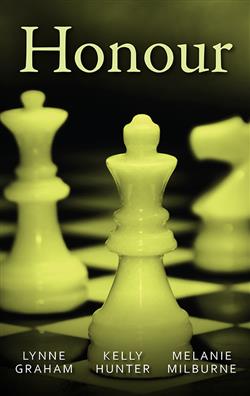 Sleeping Partner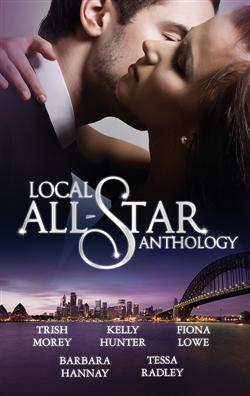 Sleeping Partner