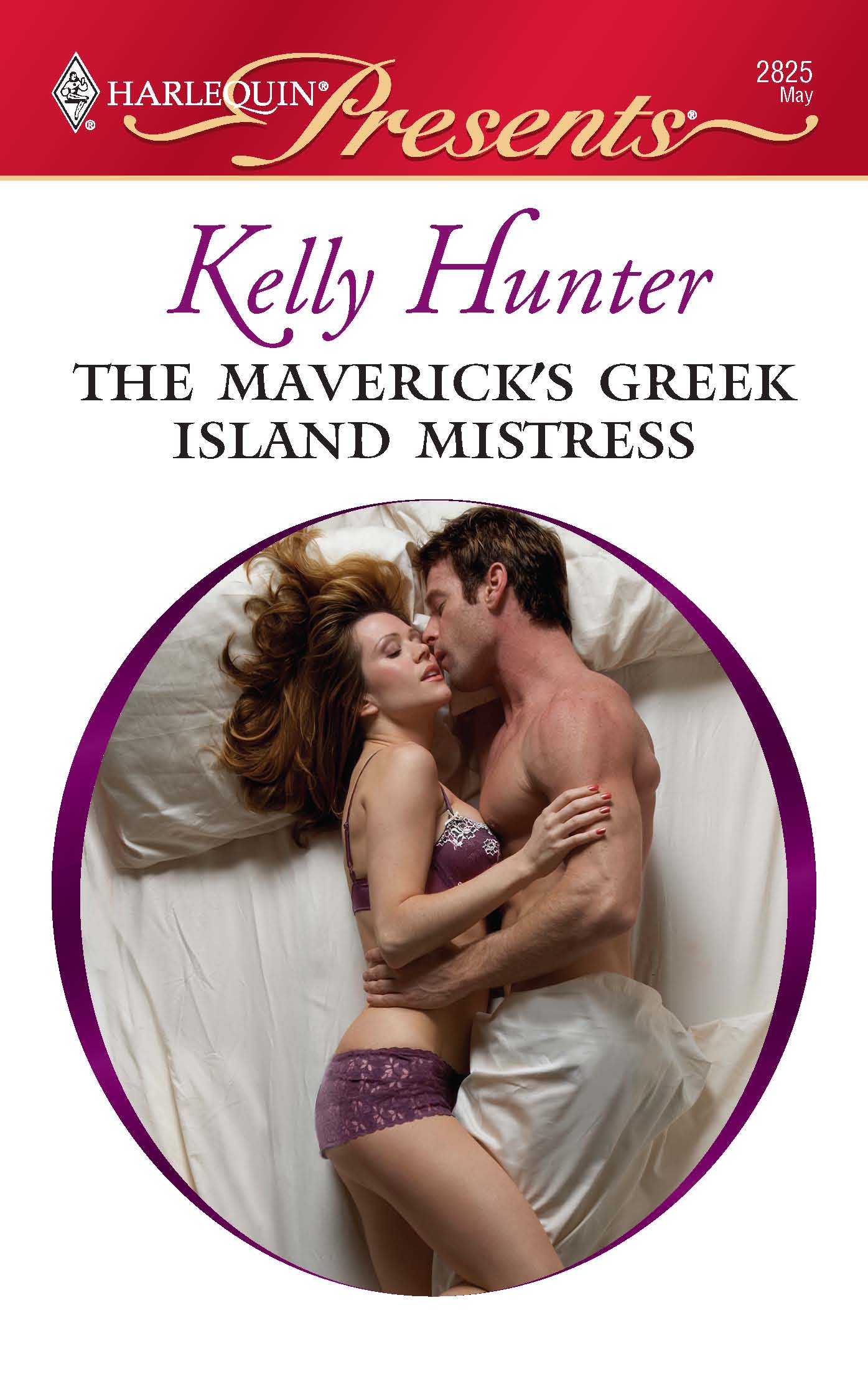 Share This
The Maverick's Greek Island Mistress
Book Three in the Bennett Family series – Pete
Pete Bennett: this maverick playboy revels in the thrill of the chase. He never falls for a girl; she falls for him, and he's the one to walk away….
In Greece for the summer, Serena can't resist the glint of sin in Pete's eyes. Soon the baddest of boys has made her his Greek island mistress.…
Their supposedly temporary affair is hot and heavy. But one month in, Pete should be ready to roam. So what's keeping Serena in his arms?
Reviews
Serena Comino's six-month stint overseeing the family's Greek island tourist rental center is almost over when her cousin Nico introduces her to substitute helicopter pilot Pete Bennett. There's an instant attraction, but each is clear that anything between them must be casual and fun. Pete is set to return to Australia, and Serena is about to embark on a photography career. But what happens when casual fun turns to serious love? Prepare to be charmed with this fun and flirty tale. It's entertaining to see how this modern woman reacts when her traditional Greek relatives involve themselves in her love life.
Sandra Garcia-Myers, RT
Absolutely one of the best of this type of book I have read. The characters are well developed and interesting. And the storyline has meaning. Sometimes these type can be so short you feel the events were rushed. But I though this was paced perfectly for the story it contained. Great main and secondary characters that you want to spend time with and get to know more about.
Donna, Amazon
Excerpt
Chapter One…
THERE was a lot to be said for spending a day sitting beneath a striped blue and white beach umbrella on a little Greek island. Serena Comino, however, had been sitting beneath this particular beach every day for over four months now—renting 50 cc motorbikes to tourists—and there wasn't a lot to be said about it anymore.
The view never changed, as glorious as it was. The faces of the tourists changed with each docking ferry but their desires stayed the same. Get wet, lie on a beach, rent a vespa, eat … Nothing ever changed.
Five months. Only one more month to go until she returned to Australia and the Greek-Australian arm of the family, or better yet didn't return home to the family bosom at all. Serena leaned back in the rickety director's chair until the front two legs left the ground, her eyes shaded by sunglasses, her head tilted towards the vivid blue sky beyond the umbrella. Maybe it had grown somewhat more interesting in the last five minutes. A passing cloud, a bird, a plane.
Superman.
Nope.
'Who suggested this?' she muttered.
'Your father,' said an amused voice from the direction of the goat track behind her. The track started at the edge of the village and meandered up the hillside, past her grandparent's rambling whitewashed cottage, and on to the road above, where Serena and the vespas spent the better part of the day.
'Sad, but true.' She turned her head, minimal movement, and offered up a smile for Nico, her second cousin twice removed on her father's side, which meant the Greek side. The details weren't important, they were related. And it was their turn to pull carer duty for their 82-year-old grandparents, not that they needed nursing care for they were in remarkably good health. No, truth was, she and Nico were here to run the business enterprises Pappou refused to surrender.  Nico's working day started at 4am on the fishing trawler and finished around lunchtime. Serena's started at nine, finished at six, and didn't involve fish. She still thought she had the better deal. 'Lunch time already?'
'If you wore a watch you'd know.'
'I can't wear a watch anymore,' she countered. 'Once upon a time when I had places to go and things to do I wore a watch. Now it's just too depressing. What's for lunch?'
'Greek salad, calamari, and Gigia's pistachio baklava.'
Okay, so there were some advantages to small Greek islands after all. She sat up, the front two legs of her chair hitting the dirt with a thud, and looked around to see why Nico hadn't taken his usual seat in the chair beside her.
He wasn't alone. A tall, black-haired man stood beside him with the body of a god and a smile guaranteed to make any woman look twice. Serena only looked once but made up for it by taking her time. Not superman, she decided finally. Superman was square of jaw and neat as a pin. Wholesome.
This man was what happened when Superman took a walk on the wild side.
'Do you fly?' she asked him.
'Yes.'
'I knew it. Women can sense these things.'
'What's she talking about?' he said to Nico.  He had a great voice. Deep. Dreamy. Amused. Australian.
'Does it matter?' she countered. 'Are we caring about that?' She sent him a smile she knew damn well could make a man tremble. He countered by removing his aviator sunglasses to reveal eyes as bright and blue as the sky above. Impressive. She stared at him over the top of her sunglasses to see if the tint was making them brighter than they actually were.
Nope.
'Rena, this is Pete Bennett. Pete, my cousin Serena. Her heart is pure. Much to the family's dismay, the rest of her is pure sin.'
'Serena.' Pete Bennett's smile was lazy, very lazy, his eyes appreciative without being bold. Superman-for-bad-girls knew women. Knew how to woo them, knew exactly how to play them.  Always a bonus. 'That's quite a combination.'
Serena felt her smile widen. 'So I'm told.'
Sighing, Nico shoved the lunchbox in her line of sight and when that didn't draw her attention away from the delectable Pete Bennett he stood in front of her and blocked the view completely.
'Thank you,' she said begrudgingly as she reached for the lunchbox.
'You're welcome,' countered Nico dryly, everything about him telegraphing a warning about flirting with handsome strangers, even ones he'd just introduced.
Nico was all Greek and wholly protective of the womenfolk in the family. Serena was half Australian and born and raised in Melbourne, and his protective streak rankled even as it amused her. 'So…' Given that the flying one wasn't here for her entertainment he was probably here for business. She put the lunchbox beside the chair, got to her feet, and set about taking care of it. 'Care to rent a vespa, Pete Bennett?'  He looked like a man who appreciated a lick of speed. Not that a 50cc two stroke was going to provide a great deal of that. 'It just so happens I can let you have the second fastest bike on the island.'
'What happened to the fastest bike?'
'That would be my ride.'
'He's not here for a bike,' said Nico.
'Then why is he here?'
Pete Bennett answered the question himself. 'I'm looking for a room.'
'Tomas's room,' added Nico.
Tomas was the grizzled old charter helicopter pilot who had first claim on the bed-sit at the back of the cottage whenever his customers elected to overnight on the island.  'Tomas's helicopter landed first thing this morning and hasn't left yet,' she countered. She knew this on account of her close personal relationship with the sky. 'What happens if he wants to stay over?'
'Tomas is in hospital with his leg broken in two places,' said Pete. 'I'm filling in for him for a time.'
'Oh.' Serena felt a slow smile begin to spread across her face again, she couldn't help it. 'You really can fly. As in forty-five minutes to Athens. An hour and a half to Rome. I'm very impressed. Why didn't you say so earlier?'
'I did,' he said, and to Nico, 'How long has she been here?'
'Too long.' Nico eyed her narrowly. 'And she doesn't always stay in the shade.'
Author Notes
This story sees me adding another setting to my repertoire—little Greek islands. Again, I missed the glitz and glam promise by a mile in favour of examining family dynamics and obligations.
I was also exploring what kind of woman I liked writing about. Serena was confident and valued her ambitions. She had to reassess her priorities as new goals and needs became apparent, but don't we all?
Silly story about the joys of Harlequin titles and occasionally not knowing what those book titles will be. I lived out of town at the time and had to go to the local Post Office to collect the boxes of books sent by my publisher. I usually did this on the school pickup run. This time I had my (then) 8-year-old open the box and tell me what the title of the book was as I was driving home.
"Taken By The Bad Boy," said Mr 8.
"Taken where?" asked Mr 5.
I love my titles. I get a kick out of every one.
Other Editions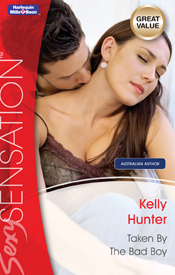 Taken by the Bad Boy
This story is called 'Taken by the Bad Boy' in Aus and the UK.
Aus edition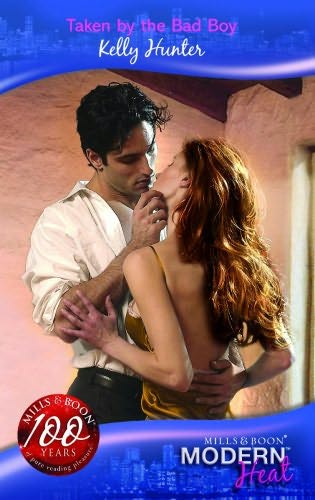 Taken by the Bad Boy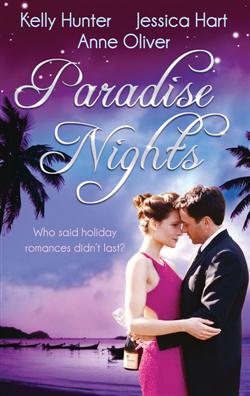 Paradise Nights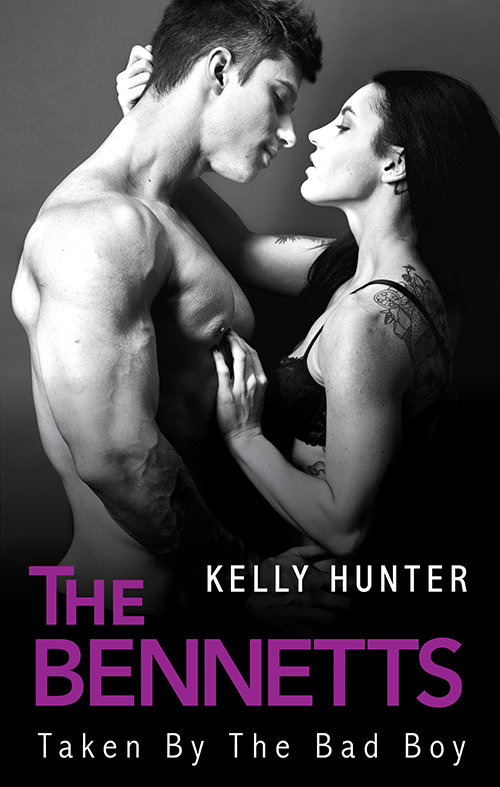 Taken by the Bad Boy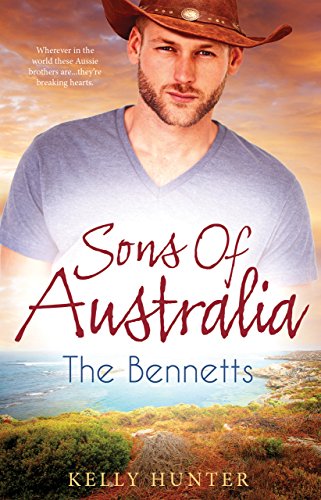 Sons of Australia