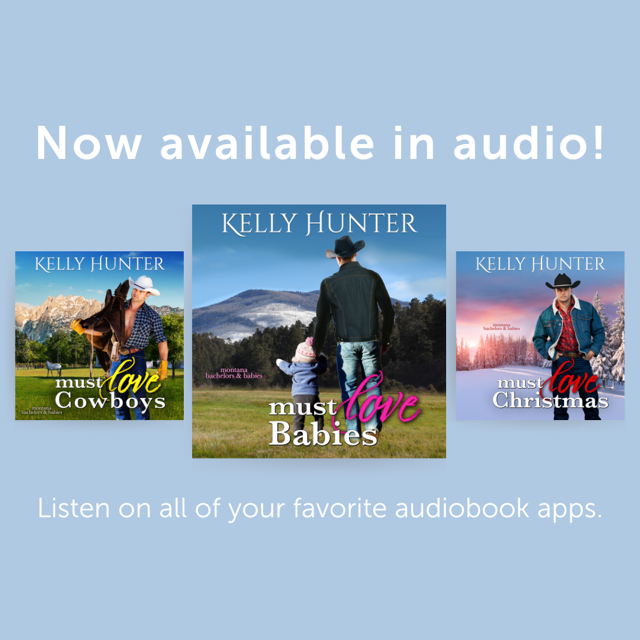 Share This
Must Love Audio!
Listen to Montana Bachelors and Babies
My award-winning 'must love…' stories are available now on a raft of audiobook platforms and library services.
They follow the lives and loves of a loud, boisterous Montana ranching family that includes a widowed mom and five grown sons. I started with the youngest, Jett. He's a fun-loving thrillseeker who gets put up for auction and his handyman services are bought for single mom Mardie and her little baby Claire. Handymanning ensues. Next up is professional bullrider T.J., who's leaving the circuit after one last try and is determined to take stock contractor's tomboy daughter Rowan with him. Third is Seth, master builder, who falls hard and fast for neglected heiress Madeline, who can't quite believe her luck. It's a Christmas to remember, this one. Honestly, I went all out.
Reviews
What makes this romance sparkle is the banter between Seth and Maddie. Though Seth keeps insisting he's not doing her any favours, he clearly is… There are some moments of sadness and grief but they are tempered by humor, friendship, and heartwarming moments.
Maria Rose, from All About Romance