Latest Release
When King Augustus of Arun is gifted a courtesan from the High Reaches he tries to give her back. But ancient law prevents her release—until he finds a wife.
Author note: Are we going to punish Augustus for letting Theo listen in on his conversation with Moriana? Yes, yes we are…
The back blurb:
He must choose a queen… But will his desire outweigh his duty?
King Augustus is shocked when his country delivers him a courtesan. The only way to set her free is to marry someone else! But Sera's surprising innocence and undisguised yearning for him is temptation itself, pushing Augustus's legendary self-control to the limits. Because Augustus knows that if he dares give in to his attraction he won't rest until Sera becomes his queen!
Quick Buy Links
Buy Kelly's books from these stores:
Recent Awards and Accolades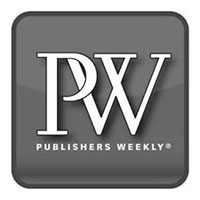 One of the Best 20 Books of 2014
Publishers Weekly USA
RUBY Award for Short Sexy Romance 2014
Romance Writers of Australia
Favourite Short Category Romance Finalist 2015
Australian Romance Readers Association
Ella Award Finalist for 2015
Romance Writers of Australia